Blueberry Facial Pampers Your Favorite Friend

Your pet deserves the best so why not spoil your dog or cat with a blueberry facial? It's totally worth it.
Your pet will enjoy the benefits and you will love the sweet smell. The blueberry scrub will brighten and clean your pet's face better than just a normal shampoo. It has natural exfoliating activity and is slightly hydrating. It has blueberries, aloe vera, avocado, coconut oil and blueberries. Not only are these some of the most beneficial fruits and vegetables, but they also have a lot of antioxidants that rejuvenate the appearance of your pet.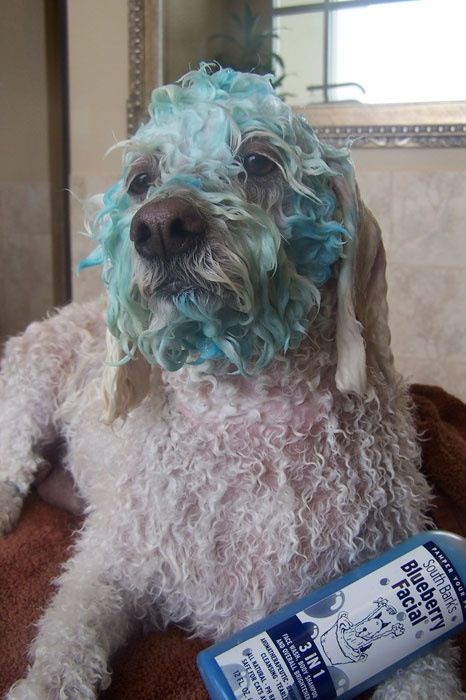 Coconut oil is used to treat dry, itchy skin and is used as a hair tonic for healthy and shiny hair. There are many studies on the antibacterial, antifungal and immune stimulant properties of the coconut oil.
Avocado is used to heal and soothe the skin. Avocado is also rich in vitamins A, D and E. Vitamin D is great for healing red, irritated skin.
I recommend this product for all breeds, skin types and ages. The product is safe for puppies and kittens older than 6 weeks old. Dogs with facial folds, such as pugs, boxers and bulldogs, tend to develop foul odors and sometimes even yeast infections. A blueberry facial can help with both issues.
Dogs with excessive tears tend to develop stains and exude a "wet" odor. That wet area serves as a germ pool, and they can get skin infections. The blueberry facial can help by gently removing the dead skin cells and soothing the underlying skin.
The blueberry facial is also a hypoallergenic, tearless and a lick-safe shampoo. It can be used as a whole body shampoo and brightener, as a special request. White coat dogs can look even brighter when we use this product as a shampoo. The blueberry facial has a long-lasting scent, but it is not like perfume so it doesn't aggravate owners with allergies.
Seems to be that once your pet has gotten his first blueberry facial, you will fall in love.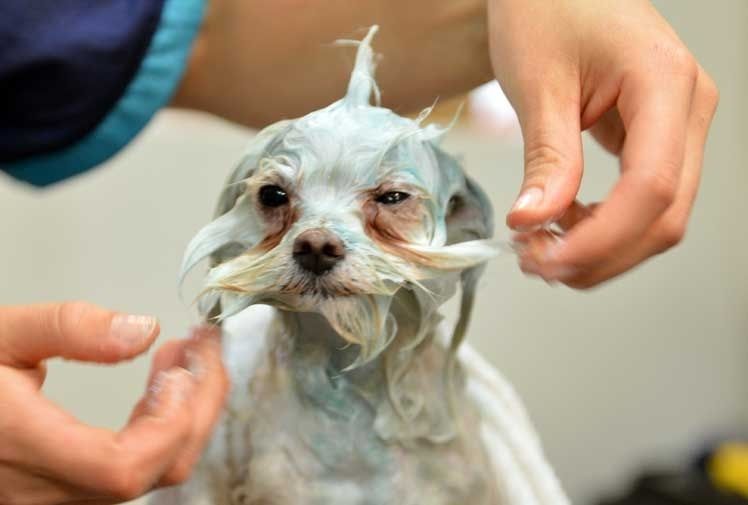 When picking your pet up from Shaggy to Chic, the first place an owner normally goes for is the face. It really makes an owner feel great when they see their cute furry friend smelling delicious from the blueberry facial. Some owners are concerned it will stain the face or the body blue. I assure you this will not happen. Only while applying the facial scrub it appears blue but once rinsed there is no trace of the color.
Some people have asked if they can use their human facial scrubs in those folds and around the face. Absolutely NO! Your pet's skin is quite different from our human skin. To begin with, it is thinner and does not have sweat glands. Pets also have a different alkaline pH from us. Therefore, most human shampoos and facial care products are not satisfactory and are usually too harsh.
If your furry friend hasn't ever had a blueberry facial ask for it the next time you go to Shabby to Chic.